Hardwood Floor Installation and Refinishing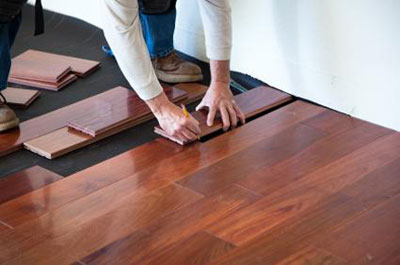 Because installing hardwood flooring is usually a major, expensive home improvement, it pays to ensure a quality, durable result. The key is proper preparation.
New wood flooring should be laid on a clean, smooth, level, structurally sound base. Depending on the particular flooring, this base may be a previous floor covering, an existing wood floor in good condition, a new plywood subfloor, or even a moisture-proofed concrete slab.
By installing wood over an existing floor, you bypass the messy job of removing the old flooring and you gain instant soundproofing and insulation from the old floor. A disadvantage to leaving old flooring in place is that you must correct any irregularities in it. Also, the new floor may raise the flooring level too much, making the transition to a hallway or an adjoining room awkward. Whether or not you're installing over old flooring, the first step in preparing floors for hardwood is to remove doors and base shoe molding (remove baseboards only if there is no shoe molding).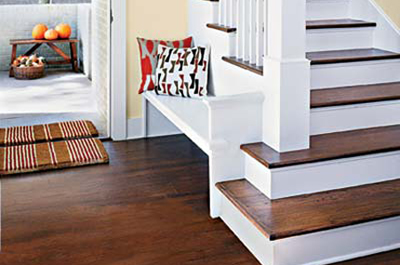 Number the molding pieces so you can easily replace them when you're finished. Make sure that the use and conditions of the room won't have a negative impact on the flooring during installation. Too much foot traffic on a new floor or excessive temperature or humidity swings can diminish the quality of—and sometimes even ruin—wood flooring. Proper preparation techniques depend upon the type of flooring you're installing and the conditions of the base that will be beneath it.