Drywall Installation & Repair

Dry wall installation needs precision tools as well as skilled craftsmanship. There is no better way to do it than call for exemplary service from Hastings Painting and Decoration staff. Whether you need to replace the wall or add texture to it, a skilled and trained worker should do the work for you. This is to avoid waste of time and money in trying to do it yourself.
When you hire a skilled hand to do the job, you are making sure that there is no trace of tape bubbles or nail lumps on the wall. This way, not only you maximize your time, you also save on money and energy. This is not to say that you cannot do the job. You are only ensuring that by hiring the best people to do the job, you leave no chances for having to repeat the whole process again.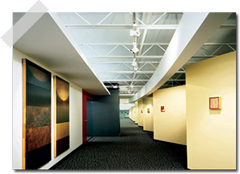 After the dry wall installation, you may need to have it painted. As such, you won't need an additional hand to do the work for you. Instead, have HPD staff handle it for you since they are trained in doing so. In addition, you don't have to worry about hurting the environment as these people are trained and certified to use EPA accredited materials and coatings for your home or business site.
Should you need the work done in an expected time frame, professional workers from HPD will guarantee optimum satisfaction of project completion in the specified time. Moreover, trained workers from Hastings Painting and Decorating will leave the workplace for you as spotless as they arrive, leaving no traces of clutter whatsoever.