Required Qualifications for Painting and Decorating Companies When you want your room or virtually any part of the home painted or redecorated, you may overlook qualifications that you should look for in getting a reputable painting and decorating company. In your hurry to fix the wall that needs repainting, you may forget to ask required accreditations from the company proposing a good priced-package for you. Here's what you should look for:
General Liability Insurance. A reputable painting and decorating company like Hastings Paintings and Decorating should have a General Liability Insurance. This insurance will cover any injuries any customer sustained from improper or inappropriate installed equipment or addition after painting, renovation or decoration. A company that is confident with their skilled workers will not worry. It is also expected that a customer asks for this certificate prior to closing a business transaction with the company. We also have  workmens' compensation insurance for all of our skilled workers.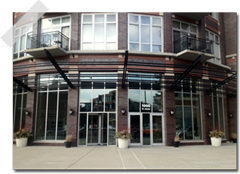 Contractor License and Permit. Painting and decorating contractors should have the necessary contractor license and permits. The license is renewed and should be up to date. Permits on the other hand, are issued by the State Government of Chicago, IL. You should also ask for this, especially if it is the first time that you will acquire the services of the company.
Skills Certificate of Workers. You can ask Hastings Painting and Decorating Co. for a list of their employees with the set of skills required for a job order you need. Though all work employees of the company are necessarily skilled and experienced prior to employment in HPD, it is entirely acceptable to ask for the required training and license if applicable for a certain job request.
Better Business Bureau Accredited. When a company like HPD is duly accredited with the Better Business Bureau, you are assured of the excellent and professional service that you will receive. This means that they come highly recommended. Having this kind of accreditation means that the company has a stable background relative to the services they are offering.