About Us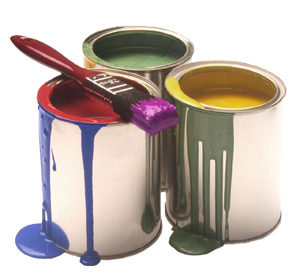 Hastings Painting & Decorating is a family-owned business that has been handed down for more than three generations. We have been working with homes, commercial and business establishments since 1978. We house only trained and skilled workmen with more than 20 years of related experience. Our workers are highly trained and steadfast in providing excellent service that they can work well with managers, architects, entrepreneurs, homeowners and interior designers impressively.
Duly accredited by the Better Business Bureau, we've created valuable lines of loyal consumers in the Chicagoland area for more than 30 years now. We've worked with real estate developers, commercial establishment entrepreneurs as well as homeowners. We are committed to helping and saving Mother Earth. As such, we are also EPA (Environmental Protection Agency) certified and can be trusted to use only the environment-friendly paints and coats as well as chemicals for staining and other related workmanship. We are committed to using only premium products like Benjamin Moore, Pratt and Lambert, Sherwin-Williams, Glidden and C2, thus giving our customers top of the line choices and more value for their money.
We aim to provide excellent and unrivaled quality service to our customers. As such, we make sure that we deliver a superior painting and interior decorating service for customers, whether they are homeowners, property managers, real estate developers, entrepreneurs, or tenants in Illinois.
We dedicate ourselves in completing projects and providing top-quality kitchen and bath renovations, exemplary exterior and interior paintings, steel and warehouse painting and perfect installation of all types of flooring. We are the industry's leading contractor for commendable showers and enclosures, custom-finished frame-less glass and flawless intricate designs. Corrosion prevention and solutions are also part of our service delivery. We provide comprehensive treatment for your steel and iron furniture as well.
We value our customer's time and money such that, we provide the utmost professionalism in all our projects and are highly committed to deliver your requirements in a timely manner. We treat our customers as partners in business. We always make sure that with each and every project we complete, our customers as business partners are 100 percent satisfied.