Classic wrought iron fence and gates are elegant, especially if you have an impressive garden that you pride yourself with. When these iron fences and gates get constantly subjected to extreme weather conditions, they eventually rust and crumble to pieces. Having to replace them will cost you more than painting them.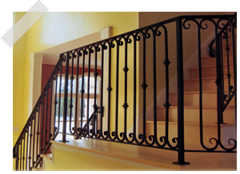 Painting iron may look easy for the first time. Especially if the iron fence and gates that you have are newly installed. However, as time goes by, the paint wears off due to the changing weather. It is subjected to heat, cold and rain, thus, the paint chips off some months after. You may have attempted to repaint them by applying an entirely different paint coat over the old one. This solution is not an enduring one. The paint will not bond with the previous paint, instead it will swell and later on peel off faster than the old one. What you need to do is remove the old paint with the use of a steel brush and a very rough sandpaper. You will need to do the entire fence and gate in order to achieve the desirable result. This may not be possible with limited time on your hands. Why not get the help you need and spend more quality time with your friends and love ones? Why spend it scrubbing away old paint while you can get an affordable, professional and skilled help?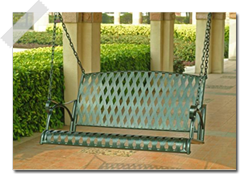 At Hastings Painting and Decorating, we offer iron surface painting. Because we have an adequate number of skilled people in our company, the amount of work and time that one person does will be finished in no time. Desirable results in less time at an affordable cost. Moreover, you don't have to worry about hopping from one paint store to another to get the paint color you want. We offer premium, environment friendly paints at affordable prices, so that you can save on money, time and resources and no worries. You can enjoy more quality time with friends and loved ones and still get the iron fence and gate repainted. Why not?