Gutter cleaning. You usually do this along with spring cleaning, right? You or someone who can climb on a ladder and sweep all those leaves and dirt that got stuck in the gutter. This may be forgotten because of the many chores that need to be accomplished. Even if you make a list of the things that you need to clean, the gutter is something that needs a bit more of an effort to do.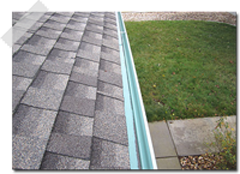 Some gutters are constructed with covers on them. As such, it will require two or three people to remove the covering and clean the gutter before replacing the cover again. Some may even need repairs and will involve going up to the roof and fixing it. Most of the time, homeowners do not have the tools nor the energy to accomplish this task.
This chore may also be impossible for your old parents to do. You would not want them to risk breaking a limb or two in getting to the hard-to-reach areas of the gutter, would you? Why not leave it to people who have the tools, equipment and time to do it?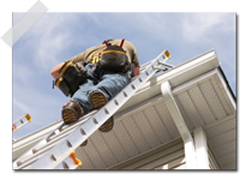 In Hastings Painting and Decorating, you can have your gutter cleaned up while we strip your wallpaper. You can bring up the task of cleaning the gutter while we are working on your wooden deck and we will be very glad to help you tick off this chore from your list. You can actually call us and schedule a quarterly cleanup of your gutter so you don't have to worry about it every month.